Our vacuum cleaners combine top cleaning performance with user convenience and first-class quality.
Outstanding hygiene comes standard with our bagged and bagless vacuum cleaners, the latter using a dust separation system, while our dust bags can be changed without releasing any dust back into the air.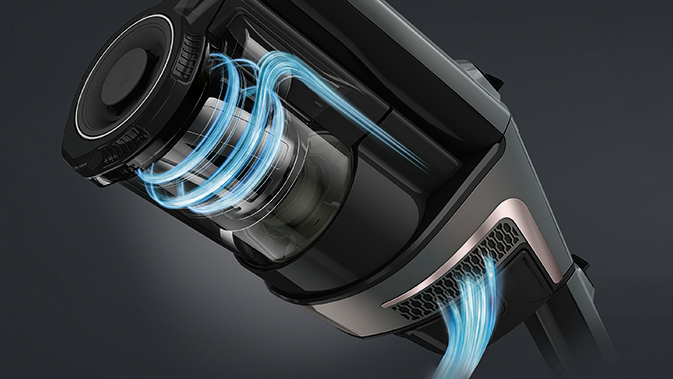 Excellent filtration
With the HEPA1 Lifetime filter you can create a hypoallergenic zone within your own four walls. It captures and filters 99.999%2 of all microscopic particles and allergens – removing them from the air. As a result, allergy sufferers will be less affected by pollen or house dust.
Certified hygiene
TÜV Nord (environmental testing board in Germany) has also recommended several Miele cylinder vacuum cleaners with HEPA AirClean filters for people with allergies. With the special casing seal the whole appliance, not just the exhaust filter, meets the requirements of the TÜV Nord, which are reviewed annually. The filtered and discharged air is cleaner than normal room air. Bacteria, allergens and fungal spores remain safely inside the dustbag.
Hygienic dustbag replacement
When the vacuum cleaner is opened, the Original Miele HyClean dustbag's collar closes automatically and locks in the vacuumed dust for good. Furthermore, the protective netting prevents the bag from ripping and tearing, even if you have vacuumed up sharp items. So fine dust which has been vacuumed up cannot escape again.
Feature depending on model
1 In accordance with EN 1822/2011
2 In accordance with EN 60312-1