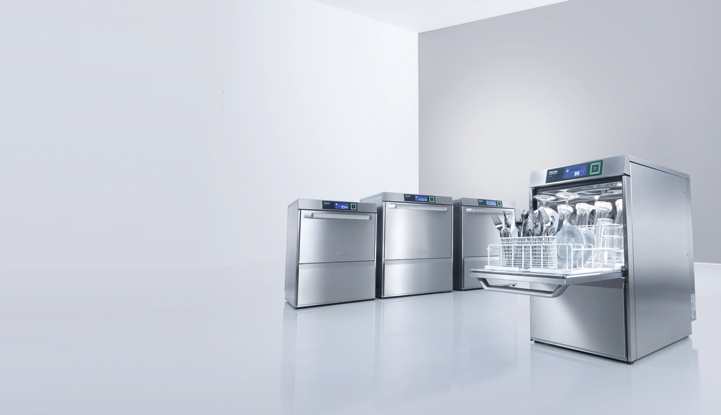 Under-counter tank dishwashers
Sparkling results every time
Whether washing glasses, cutlery, crockery or bulky items such as trays or containers, the new under-counter dishwashers from Miele Professional deliver top quality results in the shortest time. With different sized models available, they are ideal for any hotel, restaurant, bar, pub or club.
Product overview
Customer benefits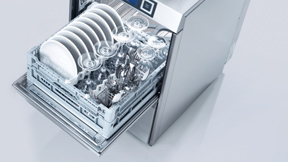 Perfect wash results in every situation
The new tank dishwashers from Miele Professional have specific programmes for all kinds of wash items and for every level of soiling. All the important parameters (e.g. wash duration, temperature and wash pressure) are carefully aligned ex works and can be individually adjusted. So your finest champagne flutes are washed just as reliably and gently as plates with dried-on food deposits.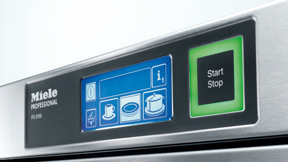 High level of user convenience
For fast work processes the touch display shows only the relevant information and symbols during operations. In addition, it offers the highest level of user convenience: The most popular programmes can be selected using the one-button operation. The colour change in the display shows the progress of the current programme and the status of the appliance at every stage.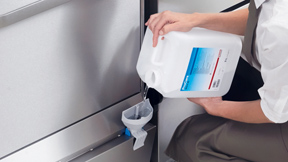 Different dispensing options
Whatever the different construction situation on site, the new tank dishwashers are set up for the most efficient dispensing option possible. The range includes model-dependent features with internal dispenser pumps and siphons for external cleaning tanks, and internal cleaning tanks and dispenser pumps if an external tank is not an option.
Outstanding efficiency
The tank dishwashers from Miele Professional combine high wash performance with the highest level of efficiency possible. The use of water, energy and detergent is already very economical in the standard programmes and in the eco-programmes it sinks to the absolute minimum. The high-quality construction ensures that the machines also have a particularly long service life and require remarkably little maintenance, which makes them the first choice for discerning consumers with regard to economy and efficiency.
Accessories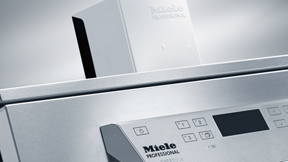 Accessories for perfect work processes
With the accessories from Miele Professional you can integrate all the work processes when dish-washing into a seamless, efficient system, even in situations where space is limited.
Stackable plastic baskets
Open, plastic-coated wire baskets
Dispenser module for the fully automatic dispensing of liquid detergents (optional)
Plinth for an ergonomically ideal work height in the case of free-standing dishwashers
Read more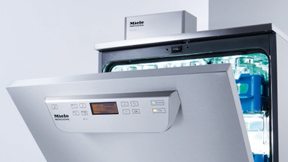 Water treatment for spotless results and value retention in your appliance
Many Miele Professional dishwashers are fitted with an internal water softening system as standard. Additional external water treatment systems are available for locations with very hard tap water and for tank system dishwashers with reduced water throughput.
Water demineralisation systems for the removal of soft water with water hardness levels of up to 40 °dH
Partial and full demineralisation cartridges for the treatment of up to 800 litres per hour
Flow meter and conductivity meter to display when the cartridge is empty
Read more
System4Shine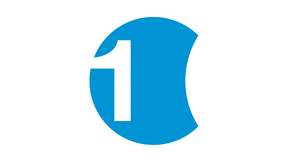 Dishwashers
The dishwashers from Miele Professional offer all users the right performance for their specific needs. From fresh-water dishwashers that meet the highest demands for wash hygiene through particularly fast under-table appliances with a tank wash system to throughput dishwashers for maximum batch performance in the restaurant and hotel industry.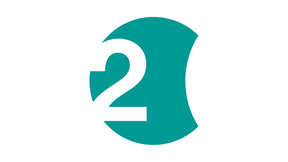 Accessories
The exceptionally wide-ranging choice of baskets and inserts means that every wash item can be safely and reliably placed in the spray compartment of the dishwasher. The accessories for uncomplicated water treatment also contribute to the optimum cleaning results and the different plinths facilitate uncomplicated integration in all work processes.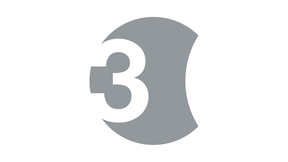 Wash chemicals
The completely new detergents and rinse aids in the ProCare Shine series were designed exclusively for use in Miele Professional dishwashers. Thanks to their carefully balanced formulations they facilitate particularly effective washing processes with validated machine compatibility and outstanding efficiency.
Service
Thanks to its comprehensive network of technicians, Miele Customer Service offers short response times, fast on-site service and customised maintenance contracts. The experienced specialists in Miele sales services will also help you in the choice and configuration of your machines and accessories.